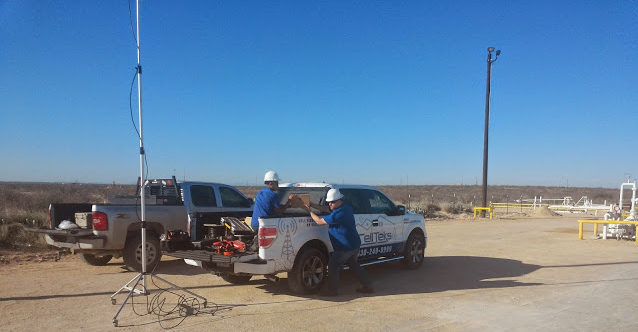 As we gradually move in the direction of being wireless in our lives, people who work in remote areas are finding connectivity to be a major problem. Texas oil field operations rely more than ever are on mobile devices, but without a strong wi-fi or cell signal in the field, frustrations can increase when connecting to those signals.
Our team of signal booster experts have been able to resolve wireless signal issues for these oil field operations. The first step in determining what and where the problems are, is an on-site demo and site survey. The team uses state of the art RF(radio frequency) testing equipment to find the best "line of sight" to the cell tower. Once this is determined, signal booster equipment is temporarily set up to demonstrate increased signal and quality. This demonstration provides proof that a solution is viable. A properly designed signal booster solution can turn a weak signal (0-2 bars) to full bars (4+), substantially improving call quality, reducing dropped calls, increasing phone battery life, and improving internet browsing speeds.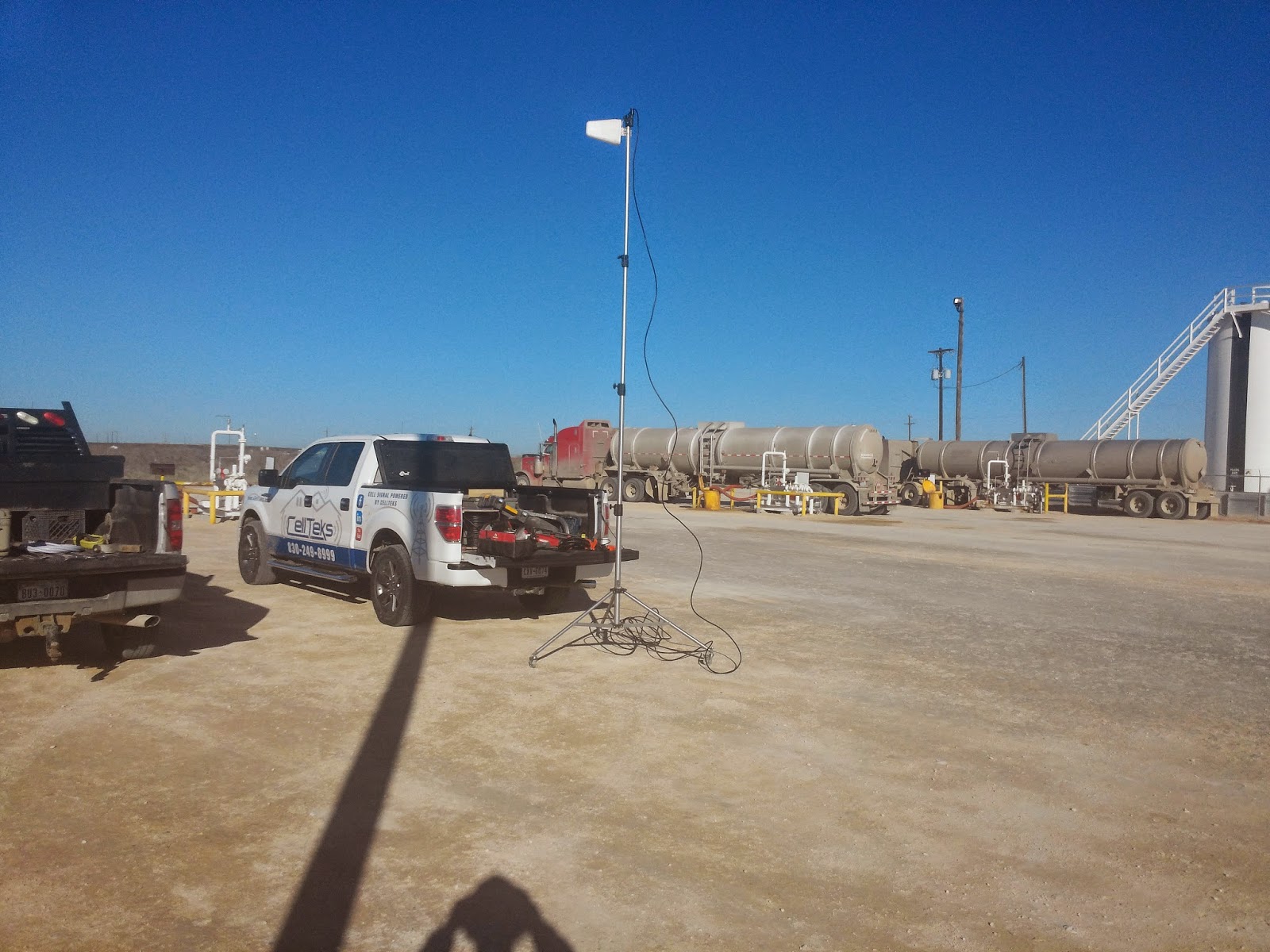 Oil fields are not the only areas our signal booster installations have solved connectivity issues in Texas. CellTeks SignalBoosters understand rural and remote properties, such as ranches, hunting lodges, barns, cabins, equestrian centers, breeding facilities and barndominiums in Texas. And CellTeks don't stop there. CellTeks Signal Booster team of experts works with residential and commercial properties too.
If you're experiencing weak wi-fi/cell signal at your location, you can get answers and help by a simple phone call 830.249.8999 or use the convenient Online Request Form. CellTeks goal is to "Keep Ya Talkin" no matter where you live or work.